Services and spare parts for process industry equipment
Proper maintenance drives cost savings and improves safety
When it comes to process equipment, performance is everything. Pumps, agitators and compressors need to be in working order at all times. With Sulzer as your partner you can always get the best out of your process.
Our globally available Customer Support Services teams deliver fast, reliable and innovative solutions during the whole life cycle of your equipment. We help you ensure more reliable operation, improved safety and lower lifecycle costs. Our digital services optimize asset performance and maximize uptime. We also provide a full range of inventory management to help you manage your stock and reduce inventory costs, thus giving you more time to concentrate on your core business.
Why Sulzer?
When investing in process equipment, there is often a tendency to focus on the initial capital investment. The purchase price, however, is just a small part of the total life cycle cost for high usage pumps, agitators and compressors. Obtaining optimum working life from your equipment requires regular and efficient servicing.
This is what you get with Sulzer as your partner:
Reliability and safety
Sulzer spare parts are specifically designed and engineered to fit your equipment.
Original spare parts ensure optimal performance and environmental and personal safety
OEM service ensures top performance and safe operations
Remote condition monitoring and on-site inspections keep your equipment in top shape and add peace of mind
Availability and responsiveness
You can always rely on getting the right help quickly.
High spare part availability for all product types and generations in regional spare part centers maximizes your uptime
Local presence with inventories customized to fit your equipment
Wide service center footprint for workshop repairs and field-service means quick help if needed
Process knowledge
Large knowledge base helps us recommend the optimal solution for your application requirements and maximize process performance.
Vast experience from light to extremely demanding process applications
Large installed base with over 200'000 delivered equipment for industrial use
Our specialists are always available to offer support and share their know-how
Pumping process studies and troubleshooting offer valuable insights
Upgrades and retrofitting further improve your process
Spare parts
---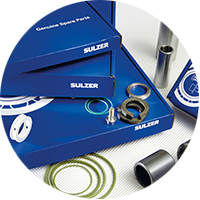 Sulzer has a worldwide network of spare part delivery centers to quickly deliver spare parts from the stock or manufacture them promptly based on your order. Our commitment to continuous improvement often allows us to supply parts with enhanced features, thus increasing performance and extending equipment life, while reducing maintenance costs.
Field services
---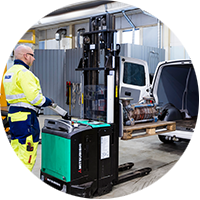 Our highly skilled and experienced service engineers and technicians are ready to support you in your equipment performance issues at your site. Our field services cover installation, start-up service, regular inspections, trouble-shooting, performance measurements, condition monitoring and more.
Service centers
---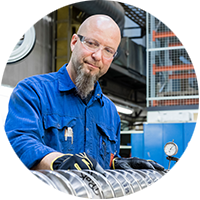 Our experienced global service network is ready to help you in all your process equipment questions and needs. We offer full service and spare parts availability for daily maintenance and repairs, process optimization and know-how, and complete energy audits.
Repairs
---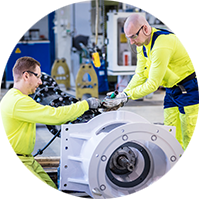 With our modern equipment and highly skilled personnel at our service centers we can repair and refurbish even the most demanding equipment back to its original performance. Thanks to our wide engineering skills and material knowledge we also offer modernizations that enhance the performance or increase the lifetime of your equipment.
Process optimization and know-how
---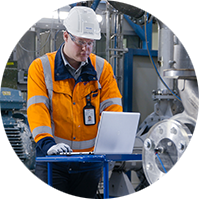 With Sulzer at your doorstep, you can improve your competitive advantage and ensure safe operation. Our partnership program offers you customized solutions for your process improvements and future applications.
Service contracts
---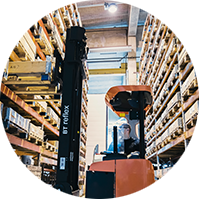 If you need to free your own resources to other valuable tasks or if you want to save money by not keeping spare parts in your own stock, Sulzer can offer various service contract options for you.
Contact our expert to find your best solution:
Pekka Salmi
Head Business Development CSS Industry Business Unit
Phone: +358 50 526 1224
pekka.salmi(at)sulzer.com