Sulzer Academy for pumps and systems
Enrich your understanding and optimise pump performance
The Sulzer Academy for pumps and systems provides customers and professionals with tailored pump training courses. With improved pump knowledge, Maintenance and Operations teams are empowered to enhance the reliability, efficiency and maintainability of their systems.
Gain insight from a global pump OEM
Available online, at a Sulzer facility, or preferred customer location – our global pump training covers a wide range of subjects, applications and industries to meet the requirements of your operations.
At Sulzer Academy, we can personalize the training courses to facilitate a company's requirements. Below are just a selection of examples where we can help improve your theoretical and practical knowledge.
Pump technology
---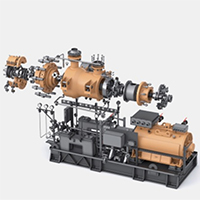 See the latest advances in pump design, auxiliaries, maintenance and operation from an expert OEM.
Pump theory
---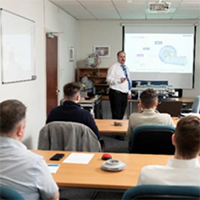 Discover the principles of pump component design and how it can affect the operation of the system.
Maintenance
---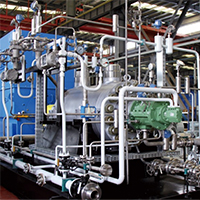 Find out how to conduct maintenance to improve the service life of pumps and associated systems.
Application know-how
---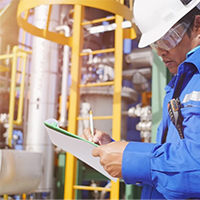 Meet different industry operating demands and react quickly to plant situations and challenges.
Hydraulics
---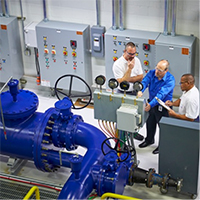 Learn how to understand pump hydraulic curves to optimize performance and avoid unstable operation.
Applied theory
---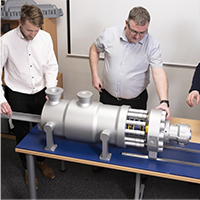 Apply pump theory physically, unlocking operational advancements in real-world applications.
Create multi-skilled teams
Ideal for personnel working in engineering support, management, procurement and/or operations – courses are designed to create strong cross-functional teams. Whether training to support a personnel change, a change of plant or new purchase, courses allow participants across job roles to gain a multi-faceted appreciation of pump systems on-site. Companies can consequently equip their workers with a robust, shared pump knowledge-base to help with strategic decision making.


Test your pump knowledge with our interactive quizzes
Events
Meet our team
Nick Ahrens
Senior Technical Trainer - Sulzer Academy for pumps and systems
Training customers on pump fundamentals, best operating practices and essential maintence activities.
Contact us to discuss your training needs
Christine Doerffel
Sulzer Academy for pumps and systems
Sulzer Pumpen (Deutschland) GmbH