Sulzer Academy for pumps and systems
Pump training: Improve pump system performance by enhancing the skills of your personnel
The Sulzer Academy for pumps and systems offers comprehensive pump training courses to help system designers and operators understand centrifugal pumps and associated auxiliary equipment, and hence improve the efficiency and reliability of their pumping equipment.
The goal of the Sulzer Academy for pumps and systems is to enhance the know-how and further develop the competencies of participants so they can react in time to changing demands and situations within their plants. With increased pump system knowledge, operators can make quick and informed decisions which can prolong the life of the equipment and maximize productivity from the system.
Benefits for participants
The Sulzer Academy for pumps and systems provides a variety of pump training courses for engineers, operators or maintenance personnel. Participants will:
Learn about the latest technology concerning pumps, auxiliaries, maintenance and operation directly from the manufacturer
Understand the theoretical principles of centrifugal pumps, pump operations and get an insight into many of the design and operational principles that go into the specification and construction of these pumps
Discover the fascinating field of hydraulics and gain experience on how to read a system diagram or pump curve
Receive practical insight into safe operation and effective maintenance of the equipment including its associated support systems to improve the availability of pumps and components within the system
During each session Sulzer experts give participants the knowledge they need to cover their requirements. Depending on their requirements, the Academy offers various training structured as:
Project specific pump training
Open seminars
Practical / hands-on training
The open seminars are a great chance to have discussions with Sulzer's pump experts as well as participants from other industries or other pump using companies. During the practical training participants can expand their knowledge on real pumps in Sulzer's training facilities and get the relevant know-how from Sulzer experts.
Project specific training can be adapted to suit the equipment and systems at site, and can range from detailed operational training on a newly supplied pump, to bespoke training on a certain product range, or even clarifying hydraulic principals to assist system designers.
Typical project specific pump training courses
The following examples are an extract on what the academy can offer:
One/two day pump fundamentals
---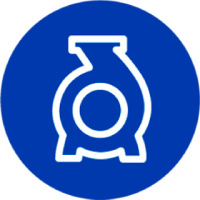 An ideal introduction or refresher course for engineers and technicians with roles which involve pump systems. This one-day pump training class covers pump hydraulic fundamentals, operating principals, system design and cavitation prevention. A second day can be added to cover bearing selection, mechanical seals and seal systems. Available online, in any Sulzer Facility, or at a client's facility.
Two day operation and maintenance essentials
---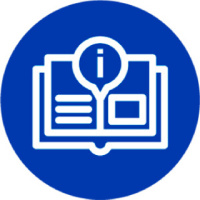 An ideal introduction or refresher course for operators and maintenance staff. This class covers a brief introduction to pump fundamentals and component identification, and then goes on to focus on best-practice commissioning procedures, typical maintenance requirements, recognizing and resolving vibration issues and general trouble-shooting. Available online, in any Sulzer Facility, or at a client's facility.
Three/four day project-specific training
---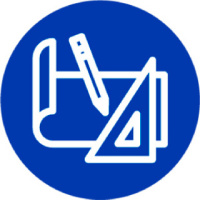 This training course for operators and maintenance staff builds on the pump fundamentals by introducing pump operating essentials, trouble shooting and vibration assessment, and the critical operating and maintenance information from the published instruction manual of a selected pump or pump range. Available online, in any Sulzer Facility, or at a client's facility.
Extended classroom / workshop training
---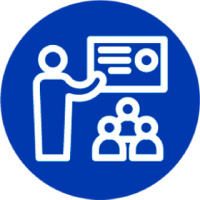 Detailed bespoke training for system designers and/or operators or maintenance staff. A tailored training course with a hands-on workshop section involving the stripping and rebuilding of training pumps, and a classroom session which covers hydraulic fundamentals and best practice operating principals as well as focusing client systems and plant instructions. Available in any Sulzer Pumps Facility.
Training at a Sulzer facility
Training at a Sulzer facility will be a blend of classroom based pump theory, interactive exercises using training pumps and 1:3 model assemblies, and tours of the Sulzer factory and test area. The ability to see pump components being manufactured and assembled is often a highlight of the training course, and team quiz sections help to both reinforce the subject matter and break the ice in an enjoyable and competitive way.
On site training
An ideal option for clients unable to mobilize staff to attend training overseas. On-site training can take place in a client's meeting or training room, and where feasible, can include a site walk to the pump, and discussions on the pump package in-situ. On site training is also reinforced with team quiz sections where trainees can show off their new-found pump knowledge in an enjoyable and friendly environment.
Dedicated online training
Where face-to-face meetings are impractical due to travel restrictions or site access issues, the full scope of the training can be delivered live using Microsoft Teams or Skype. Training is delivered in multiple 2hr blocks spread over 3 to 4 days. Online training offers the best opportunity to see 3D animated pump packages in an immersive environment, and is supported with quiz sections and a live "together-mode" Q&A session at the end.
Tailored to participants' needs
The Sulzer Academy for pumps and systems can tailor the courses to suit participant's business needs. Training can be customized to participant's pumps, applications or plant. Additionally, specific training from Sulzer's sub-vendors can be incorporated, particularly in the area of mechanical seals, bearings and drive systems if required. Training is regularly run at Sulzer's manufacturing and service centers around the world and often include hands-on practical sessions on real equipment. Of course, training can be conducted also at participant's premises. More than training, the Sulzer Academy provides participants with a significant competitive advantage and brings them to the next knowledge level.
We are looking forward to taking your business to the next level!
Test your pump knowledge with our interactive quizzes
Events
Contact us to discuss your training needs
Christine Doerffel
Sulzer Academy for pumps and systems
Sulzer Pumpen (Deutschland) GmbH